A daily dose of humour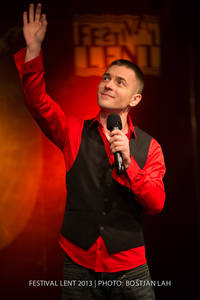 The stand-up program of Lent is known for two things which make it particularly interesting and up to date. There is the rule that comedians have to come on stage with fresh material only. The organizing team also takes care of a diverse program including many different genres and this adds a special value to the classic stand-up performances. This way you never know what will await you in the Vetrinjski dvor mansion.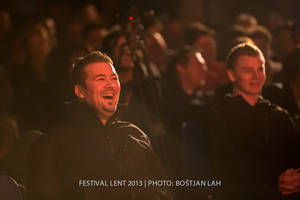 Last night we were laughing to excellent Serbian humour, known for its strong political satire, "hard" linguistic arsenal and unique self-irony. Give Me Money Production was hosted by Srđan Jovanović, his guests on stage were Marijana Aranđelović and Ivan Tomić. »Serbia just concluded the beginning of the discussions about a possible date for the country to join the EU. I fear that it will probably fall apart before this ever happens. It's like coming to a club at 3 am where everyone is just waiting to go home and you're outside arguing with the security guard to let you in …"
But the best is yet to come! Tonight in the Vetrinjski dvor mansion you can witness the popular Stand up Cannabis and tomorrow the stand-up comedians will try to confess their sins to the audience in the talk show Man, I died! One of the most interesting performances will be Public speaking/stand up (July 2nd) during which psychologist Aleksander Zadel will present the funny side of his profession. Globally seen, this year's coolest guy is Jarred Christmas (July 1st) who is living and working in New Zealand and who won the Chortle Comedy Award for the best British compere. Don't miss this year's edition of Stand up night (July 5th) when the jury and audience will crown the best comedian out of 8 contestants each presenting a 10-minute performance.