20 YEARS OF LENT IN 1 DATABASE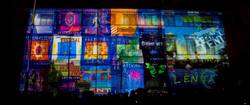 The website of Narodni dom Maribor now grants you free access to Festival Lent database of events that were organized from 1993 to now.
Based on the data that was collected and edited by the 20th anniversary of our festival, we were able to create an online app "FESTIVAL LENT FROM 1993 TO NOW" that allows users to access 5.599 records of past concerts and events.
Our mission was to create a database that would be helpful to the organizers of the festival as well as a source of information for potential musicological, historical, cultural and other studies.
We gathered information from Narodni dom Maribor's archives, numerous files about our festival, announcements and reviews in Večer newspaper and information from other media.

We will continue updating the database and analyzing the information about events. To be able to improve it, we encourage everyone that can provide us with missing information to contact us at info@remove-this.festival-lent.si. Your suggestions will be verified and the corrections will be entered into the database. Bringing potential mistakes to our attention will also be appreciated.
Data tags:
* - incomplete source, missing data not found
** - too much data
Technical information about the program
The program is designed as an extension of Typo3 CMS (the online open-source content manager) in PHP programming language. It is powered by LAMP (Linux - operating system, Apache - web server, MySql - reference database, Php - scripting languages) and Ajax technologies that increase the website's interactivity, speed and applicability.
Online version manufactured by Alphito LLC from Maribor.
Interesting database statistics:
- Since 1993, Festival Lent has had 40 Monday, 40 Tuesday, 40 Wednesday, 41 Thursday, 58 Friday, 59 Saturdays and 49 Sundays.
- 2215 past concerts included 1269 guitarists, 364 double bassists, 423 saxophonists, 305 violinists and 1016 drummers
- 189 venues hosted 37 musicals, 199comedies, 928 street theater performances; 416 events took place on the Main stage on the Drava river